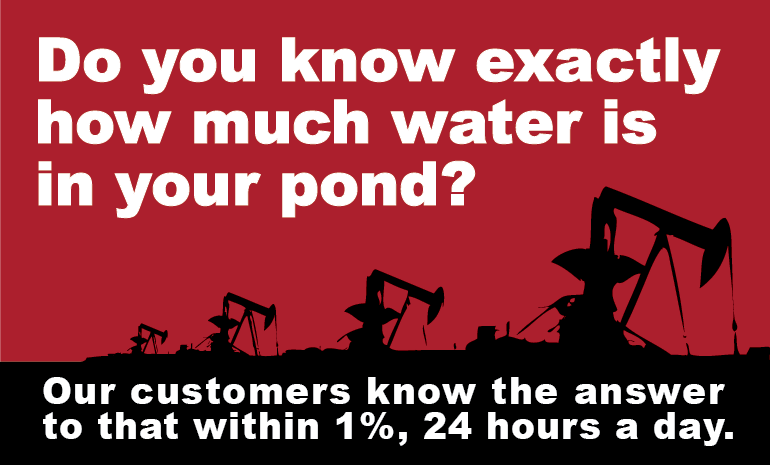 Tomahawk Rentals has developed a system to give operators real time awareness of their frac pond levels. Current practice is to physically send out an employee to check the water level which is costly and inefficient.
Tomahawk Rentals uses our Pond Precision Survey Boat to accurately develop a strapping chart of the pond. We take the data developed from the survey and enter it into our Pond Probe software and install our Pond Probe monitoring system. Our customers then login to our Pond Probe website which has been designed to take the pond level data and make it extremely useful to completions consultants and engineers in the planning of fracs and general water management. Features of the Tomahawk Pond Precision Water Management System are:
Tomahawk provides you with the tools to make Precision Water Management simple.
Remotely operate water well with KickStart® generators
The most accurate survey possible with the Pond Precision Hydrographic Boat
Precision Hydrographic Survey data for 3D mapping of the smallest bottom changes
Strapping Chart for more accurate volume measurement readouts
Pond Probe Technology to accurately monitor levels and report to the Pond Probe Website
Pond Probe website gives you all the data you need in one place, from anywhere
Live Text and Email Alerts so you know immediately if there is a problem with a pond
Tomahawk Technicians on call 24/7 to keep you running
Below are examples of actual pond surveys.
Click Image for PDF
Monitor all your ponds at any time from one website.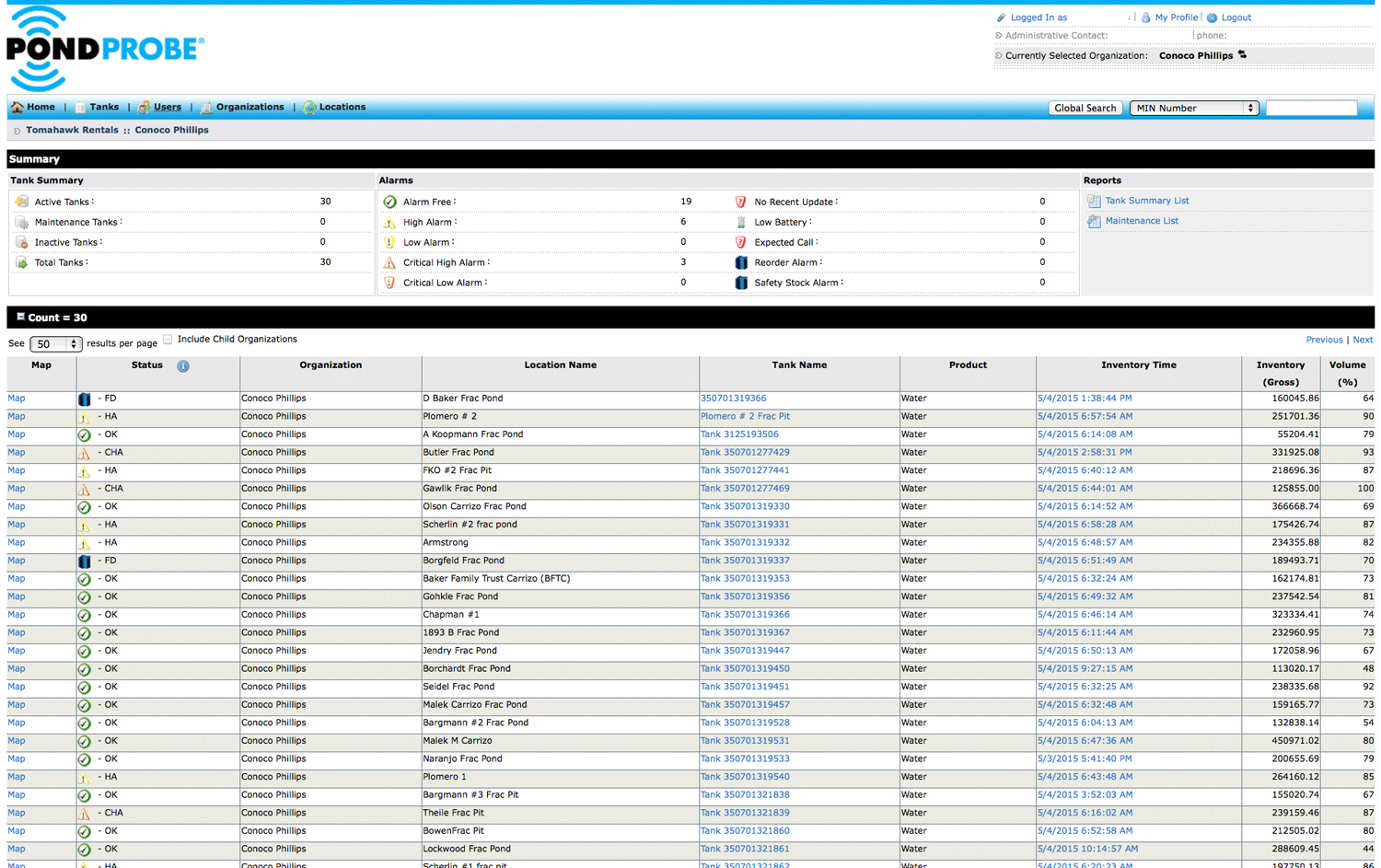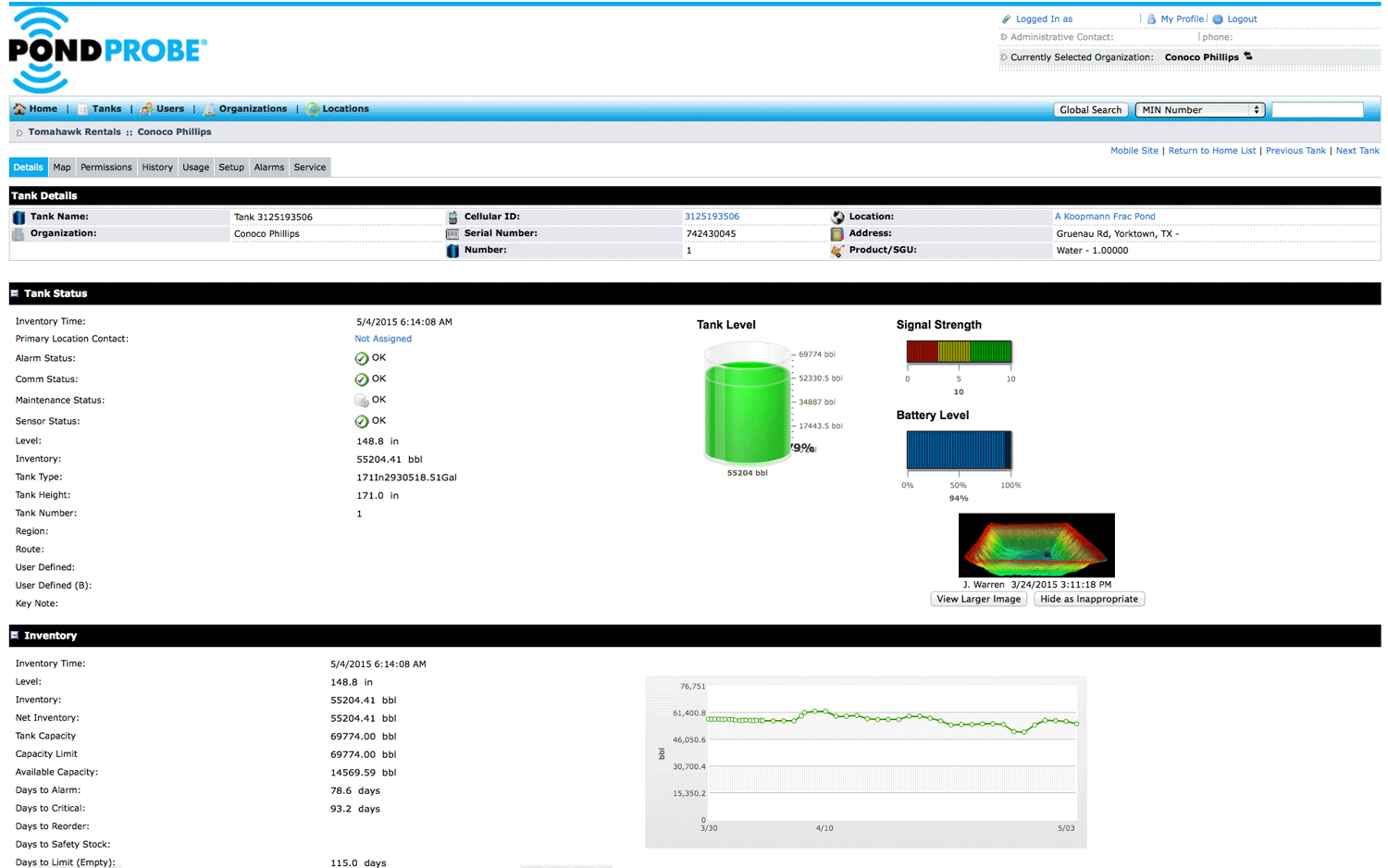 Google Earth animations also available.